Grand Island Historical Society Since 1962

News Page 2019
PO Box 135
Grand Island, NY 14072

E-Mail

Previous Historical Society News Page

---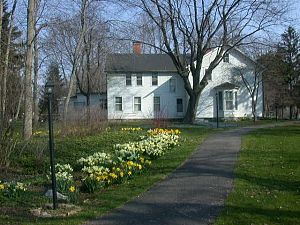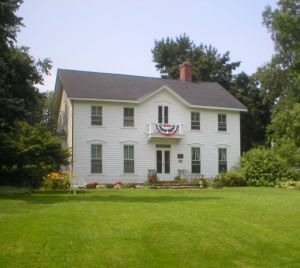 River Lea - The Grand Island Historical Society restored and maintains the farm house known as River Lea and located in Beaver Island State Park. It was built on Lewis F. Allen's property, Allenton Farms, by his son, W. Cleveland Allen. Today it is owned by New York State.


Holiday Luncheon Flyer
Fall 2018 Calendar of Events
Membership Form - Please Join
Directions To River Lea
Mission Statement
Society Officers
Grand Island Historical Society & River Lea History
Grand Island History - Published 1898 By Truman C. White
Jim Fisher's Avocational Archaeology & Lithic Technology Web Site
Grand Island History and Photos (Update 9/20/09)
River Lea Artists - Photos - Paintings
- Artists James Edward Montanari - Eugene Matthew Dyczkowski ("Dick")
Historical Society GI History Class - February 2019
The Grand Island Historical Society is having a class in "Grand Island History" at the Spring 2019 Community Education Program. This is the third year a class has been held. The course consists of four classes at Grand Island High School and the final class is held at the Historical Society's museum, River Lea, in Beaver Island Park. Each class has covered different subjects, so prior attendence is not necessary. This year's subjects will be Islands of the upper Niagara River, Farming on Grand Island and Resorts from the Golden Age. The classes are held on Wednesday evenings, starting March 13th, from 7:00 p.m. - 8:30 p.m. The cost is $25 and space is available. Call 773-8864 or register online
here
.
Course Description
.