Grand Island Historical Society Since 1962

News Page 2019
PO Box 135
Grand Island, NY 14072

E-Mail

Previous Historical Society News Page

---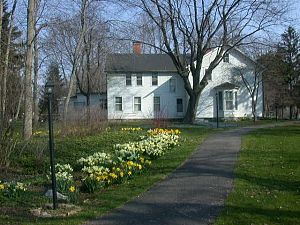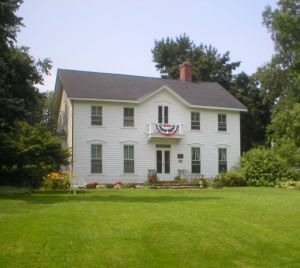 River Lea - The Grand Island Historical Society restored and maintains the farm house known as River Lea and located in Beaver Island State Park. It was built on Lewis F. Allen's property, Allenton Farms, by his son, W. Cleveland Allen. Today it is owned by New York State.


Membership Form - Please Join
Directions To River Lea
Mission Statement
Society Officers
Grand Island Historical Society & River Lea History
Grand Island History - Published 1898 By Truman C. White
Jim Fisher's Avocational Archaeology & Lithic Technology Web Site
Grand Island History and Photos (Update 9/20/09)
River Lea Artists - Photos - Paintings
- Artists James Edward Montanari - Eugene Matthew Dyczkowski ("Dick")
Historical Society GI History Class - February 2020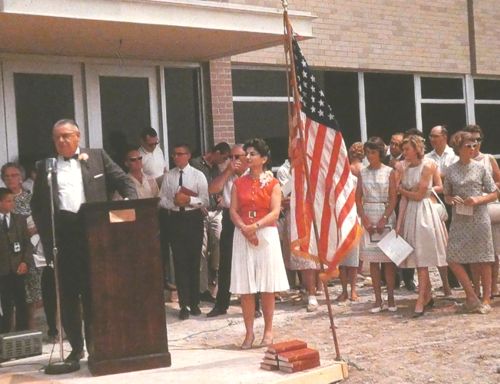 Click photo for larger view.
The Grand Island Historical Society (GIHS) is having its winter community education program starting Wednesday, March 4th at 7:00 p.m., at the Grand Island High School. It is a five week program with four classes at the high school and the final class at the GIHS museum in historic River Lea, in Beaver Island Park. This year's program is Schools & Churches of Grand Island. Above shows the dedication of Grand Island High School in 1963. At center is Mrs. Lee Tetkowski, an early booster of the project and long-time school district art teacher. You can sign up for the program on the Grand Island Central School District
website
. Click on Community Ed Brochure and scroll to page 4 for description of class.