Grand Island Town &
School News Web Page
2018
Previous News Page
Dana Papaj Fundraiser - March 2018
A fundraiser is planned for Dana Papaj on Friday, March 23, 2018 at the Radisson Hotel, 100 Whitehaven Road, from 5:00 p.m. - 8:00 p.m. There will be a basket raffle and 50/50. Tickets are $20 per person. See
flyer
for details.
National Fuel Employees Carry Identification - March 2018
(March 15, 2018) WILLIAMSVILLE, N.Y.
- National Fuel Gas Distribution Corporation (National Fuel) reminds its customers that company representatives always carry photo identification. When visiting your home, if the representative's identification card is not visibly noticeable, you should ask to see it. If you are suspicious of the reason given for visiting your home or you have questions, please contact National Fuel at 1-800-365-3234 to verify the employee's identity and the purpose of the visit. If you suspect a problem, please call your local police. In addition, customers are reminded that:
* National Fuel employees DO NOT conduct door-to-door sales of gas supply. Any door-to-door salesperson wearing a hard hat or another article of clothing or accessories commonly associated with utility employees is not likely a National Fuel employee.
* National Fuel employees DO NOT visit customers' homes to view their gas bills, to ask them to sign any sort of agreement or to discuss account matters unless they are related to collection activities.
* National Fuel employees DO visit customers' homes for operational purposes, including meter reading, construction work and gas emergencies. Employees will carry identification cards and will produce them without resistance if asked.
Father's Day Lawn Mower Race Plans - March 2018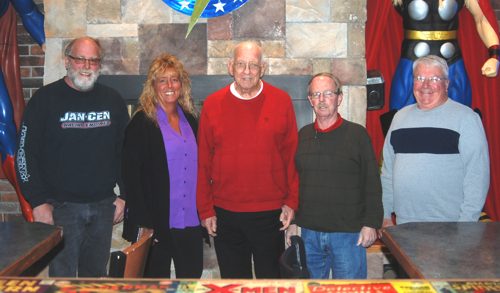 From left: Pete Marston, Lynn Dingey, Floyd Doring, Eric Berger and Gary Roesch.
Father's Day - Walk / Run / Lawnmower Race to benefit Grand Island Relay will take place on Father's Day, June 17, 2018. The big question is where? As the New York State Parks have not given a definitive timeline for closing and construction on the West River Parkway, the race committee is considering Veteran's Park as a back-up. The popular event will have a classic car show, the Lions Club garage sale, a food truck rodeo, pony rides and a basket raffle. Committee members met at Say Cheese Pizza on Wednesday, March 14th for a meeting.
Cashless Tolls Begin March 29th - March 2018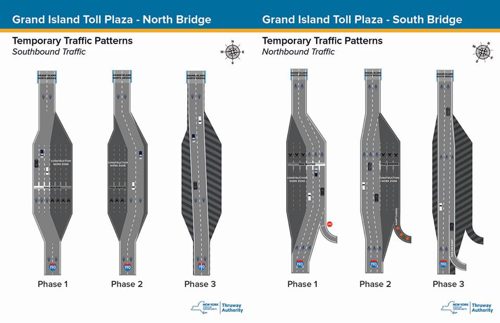 Click photo for larger view.
The Buffalo News reported that the cashless tolls will begin late at night on Thursday, March 29th. Reporter Aaron Besecker was tweeting from the news conference, that took place on March 14th, and has photos of the temporary traffic patterns to take place at the north and south toll stations. See
article
. See more information at
Gov. Cuomo's website
.
The staff of Assemblyman Angelo J. Morinello (R,C,I,Ref-Niagara Falls) will hold mobile office hours on Tuesday, March 20, from 10:00 a.m. to 12:00 p.m. at the Grand Island Town Hall. Residents and elected officials are welcome and encouraged to stop by to address any ideas or concerns they may have.
By Kevin R. Hardwick - 4th District County Legislator
Like many homeowners in the City of Tonawanda, I recently received a letter from the city's assessor informing me of our new assessment. Even though it is $13,000 higher than the previous one, I did not panic. I figured there is plenty of time to panic later. I would first gather more information.
The next day I went on Facebook to the Tonawanda Community page and saw many posts from some very angry taxpayers. As I scrolled through the comments I saw a number which raised legitimate concerns. I saw many more, however, that seemed to be grounded in confusion or misunderstanding. As time went on, the confusion seemed to only get worse.
A big part of the problem is that most of us never were taught anything about property taxes in high school or college. I never had one class on it in high school. Nor did I learn about property taxes as a college undergraduate or even graduate student even though I was a political science major. The first time most folks learn about property taxes and assessments is when they get the bill in the mail after buying a home. By then, however, the bill is marked "paid," as their escrow has covered it. So they throw it in the pile and don't think much about it.
I hope to help clear up some of the confusion surrounding taxes and assessments that exists in our community. I have a PowerPoint on all sorts of taxes, including property taxes. I use it in my state and local government class at Canisius College. I have tweaked it to focus primarily on property tax issues and have scheduled an educational session at the City of Tonawanda Public Library at 333 Main Street. It is set for Tuesday, March 27th from 7-9 pm in the library's conference room. I thought about reserving one of the school auditoriums, but I have seen PowerPoint presentations on their screens and it isn't pretty. The library, on the other hand, has a big television screen in the conference room and should work out well. The only problem is that the conference room can only accommodate 41 people. So it will require reservations with my office. These can be made by calling my aide Susan Gregg, who does all the work for which I take all the credit, at 858-8672.
My hope is that this session will educate folks on something we were never taught in school that has a great impact on our lives. It should also serve to focus residents' attention on the real issues surrounding the reassessment and clear up the confusion on the other distractions resulting from misunderstandings. If there is enough demand I will schedule more sessions. If it goes really well, I will also consider taking my show on the road to the Town of Tonawanda and Grand Island. Here's hoping it goes well. If you have thoughts you would like to share, I would love to hear from you. I can be contacted by phone at 858-8672 or via email at kevin.hardwick@erie.gov.
Holiday Inn Express Hopes to Open Memorial Day Weekend - March 2018
A Buffalo News article by Nancy Fischer dated March 7, 2018, mentions the need for sewer system work at the old Dunlop building as the last "hurdle" before opening, hopefully Memorial Day weekend. See
article
.
3rd Annual Tree Steward Training Course - March 2018
The Town of Grand Island Conservation Advisory Board has passed along the following information.
The CommuniTREE Steward Project (CTS) training will offer a five-part classroom and in-field training taught by experts in the field of arboriculture. The 2018 CTS Classes will be offered Wednesday evenings from 5:45 - 8:00 p.m., March 21st to April 18th. "CCE of Erie County is pleased to be working in coordination with The Buffalo Green Fund and other project partners including the City of Buffalo, Re-Tree and area arborists to continue the effort first launched in Buffalo two years ago," said CCE Erie Executive Director Diane Held. "Our goal is to train up to 25 volunteers this spring, and engage volunteers trained from the start of the program in community juvenile tree care projects as well as building volunteer efforts into the future." See
complete details
. Registration is now open. Find the registration link
here
.
Grand Island Schools Donate $1,000 to the new ECMC Trauma and Emergency Center - March 2018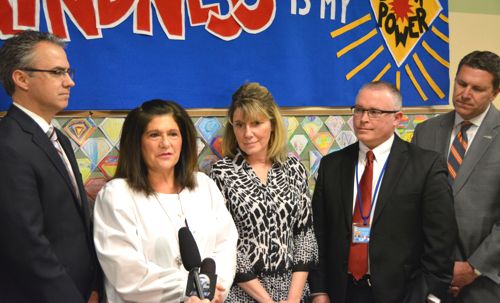 From left: Michael Manka, ECMC chief of emergency medicine, AnnMarie Stewart, Dana Papaj, Superintendent Dr. Brian Graham, ECMC President Thomas Quatro.
A personal connection with the Erie County Medical Center trauma unit propelled AnnMarie Stewart, a school nurse at Kaegebein Elementary School, to head a districtwide fundraiser to help build a new trauma unit at ECMC. On Wednesday, February 28th, the Grand Island School District donated $1,000 to the Erie County Medical Center Campaign to build a new Level 1 Trauma Center and Emergency Department. Funds were raised through dress down Friday fundraisers at Veronica E. Connor Middle and Kaegebein Elementary School. The request for donations was sent districtwide and many employees throughout the district participated with individual donations. Accepting the check from ECMC will be Tom Quatroche, President and CEO of ECMC, and Stacy Roeder from the ECMC Foundation.
AnnMarie's daughter, Amy, was the victim of a pedestrian hit-and-run accident in March 2009 that left her with severe traumatic brain injury at ECMC. Amy is a 2004 graduate of Grand Island High School. She earned her master's degree in education and works as a special education teacher in Syracuse. "Through the efforts of the skilled doctors and nurses in the emergency department and trauma center at ECMC, Amy not only survived her trauma, but has made a remarkable recovery," said Mrs. Stewart.
Mrs. Stewart and Amy are featured in advertisements for ECMC's promotional campaign to raise funds for the new unit. Another connection to the unit is Mrs. Stewart's work colleague Dana Papaj, who suffered traumatic injuries from a hit-and-run accident. Mrs. Papaj also received lifesaving emergency and trauma care at ECMC.
Site work on the new ECMC Trauma Center and Emergency Department is well underway and a spring 2019 completion date is anticipated. The new Emergency Department will meet the growing needs of the community while giving the caregivers in the Level 1 Trauma Center the tools they need to continue to deliver world-class care. "Your continued support of ECMC is helping to ensure that all Western New Yorker's have access to the lifesaving care only a Level 1 Trauma Center can provide. Thank you again for your confidence and support of the work of ECMC and the ECMC Foundation," said Susan M. Gonzalez, ECMC Foundation. Donations can be made online through supportecmctrauma.org or ECMC.edu.
E-ZPass Tags Available at GI Toll Booths - March 2018
(February 27, 2018)
...The New York State Thruway Authority announced E-ZPass On-the-Go tags are available for purchase at all cash lanes at the Grand Island Toll Barriers. E-ZPass On-the-Go allows busy travelers to open an E-ZPass account without filling out an application or waiting in line. Drivers Can Also Purchase E-ZPass On-the-Go Tags at 26 Thruway Service Areas Across 570-Mile Superhighway and Nearly 800 Locations Across the State. Grand Island Resident and Commuter Discounts are available for E-ZPass Customers. The Town of Grand Island Clerk's office has ezpass tags too and information for commuter and resident rates!
Parkway Trail to Break Ground Despite Opposition - March 2018
A Buffalo News article dated February 25, 2018 by Nancy A. Fischer, addresses the opposition to closing the West River Parkway. See
article
.
Election Inspectors Needed - March 2018
Erie County needs Election Day Inspectors throughout the County.The only requirements are: 1). Be registered to vote; 2). Live in Erie County 3). Be a registered Republican or Democrat. There is one three-hour training class. You are paid $25 for the class and $170/day for each Primary or Election you work (5:30am to 9:30pm). Contact Ted Morton @ 858-4982 or ted.morton@erie.gov with questions.
Fresenius Kabi Job Fair - February 2018
Fresenius Kabi is hosting an on site job fair on Saturday, March 3rd, 3159 Staley Road, Building 4 Main Entrance. They are looking for employees to work 2nd, 3rd and weekend shifts as Crew/Member Inspectors and Production Operators. See
flyer
for specifics, including apply online, bring resume, no phone calls.
Grand Island Roads Ownership - February 2018
To provide residents with the phone number to call in pot holes for the town, county and state.
Of the approximately 185 miles of roads on Grand Island, the Town of Grand Island owns 78. The remainder have ownership divided by Erie County DPW, NYS-DOT and the NYS Thruway. The following list is a breakdown of the roads not owned by the town. The respective agencies are responsible for all the maintenance of their roads. The exception being, during the winter months the Town of Grand Island Highway Department plows, under contract, all the County roads.
Erie County - 825-6996
Long Road, Huth Road, Whitehaven Road, Love Road, Bush Road, Baseline Road (East River Road to Bush Road), Stony Point Road (East River Road to the South Bridge), East River Road (Baseline Road to Bush Road)
New York State DOT - 438-2396
Grand Island Blvd (Route 324), South Parkway (Beaver Island), Buckhorn Park Road (East/West Road), West River Parkway (seasonal)
NYS Thruway - 877-7344 I-190 (Thruway) including both bridges
Grand Island - 773-9632 - All other roads not listed above.
Second Emergency HEAP Grants Now Available in New York- February 2018
(Feb. 22, 2018) WILLIAMSVILLE, N.Y.
- Help for heating is still available. A second emergency benefit is now available for households who have exhausted both the regular and first emergency HEAP benefits. To apply: (1) You must have a shut-off notice. (2) Be prepared with your case number, social security number, utility account number, household income and resource amounts (bank account balance, etc.).
HEAP provides income-eligible families and individuals with financial assistance on a first-come, first-served basis, based on income guidelines. Visit www.HEAPhelps.com or contact 1-877-443-2743 to check eligibility. HEAP payment assistance benefits are available until April 27, 2018, or until the funds allocated to these programs are exhausted, whichever occurs first. New York state also offers a screening tool at www.mybenefits.ny.gov, which may be used to determine if you qualify for other benefits.
In addition to HEAP, numerous programs are available to help individuals who struggle to make their payments. National Fuel encourages its customers to contact a customer assistance representative to discuss their personal situation. A quick call can provide information on the following programs: Neighbor For Neighbor Heat Fund is open year round and helps qualified customers, aged 55 years or older, or have a certified medical condition, or are disabled, or are currently receiving unemployment benefits or are a veteran, to prevent an energy emergency; a Deferred Payment Agreement allows the potential to negotiate a repayment plan in the event of a problem or special circumstance; Special Protections is applicable for households where all residents are aged 62 years or older, 18 years or younger, blind or disabled. Customer assistance is available each weekday from 7 a.m. to 6 p.m. by contacting 1-800-365-3234. For customers who want to have level, predictable month gas payments this winter, National Fuel suggests budget plan billing as a way to stabilize monthly heating bills. Information is available at www.nationalfuelgas.com.
Grand Island Community Solar Farm- February 2018
BlueRock Energy is inviting you to become a member of the Grand Island Community Solar Farm. The pitch is "You'll save money on electricity while supplying your home with clean energy produced right here in the town of Grand Island. Space is extremely limited, so we're giving Grand Island residents a priority access window until April 16, 2018 to sign up." See the BlueRock Energy
Webpage
, and
FAQ's
,.
5th Annual Pasta Sauce-Off - February 2018
The dynamic duo of Jessica Flash and Allyson Nemeth are again hosting their 5th Annual Pasta Sauce-Off on Saturday, March 10th at the LaSalle Yacht Club, 73 S. 68th St. in Niagara Falls. Over the last five years they have raised over $18,000 for Roswell Park and the Courage of Carly fund. They would like your help to do it again and are looking for: 1. Participants to make a pasta sauce. 2. Items to be donated for the basket raffle. 3. Volunteers to work the event. 4. Lots of folks to come out and attend the event! Call Kim Nemeth at 481-3746 to sign up. See flyer for
details
.
No Truck Stops - February 2018
A Buffalo News article by Harold McNeil and Nancy A. Fischer reports that the Grand Island Town Board unanimously voted at a workshop on Friday, February 16th, to ban the building of truck stops, anywhere on the Island. See
article
.
GICSD to Hold Recruitment Fair - February 2018
The Grand Island Central School District will hold a substitute recruitment job fair on Friday, March 9, 2018 from 9:30 a.m. to 12:30 p.m. at the District Office, 1100 Ransom Road. Plenty of parking is available. All applicants for substitute positions must complete the WNY Schools Standard Application online prior to March 2. There are no scheduled interview appointments; candidates can arrive to the fair anytime between 9:30 a.m. and 12:30 p.m.
Substitute applications will be accepted in all areas at the district office, high school, middle school and three elementary schools, as well as transportation, food service and building and grounds. Apply at http://www.grandislandschools.org/substitutes. A Quick Link is also on the district homepage.
Candidates for the teaching and nurse substitutes will use the 'View Open Certified Positions' and search for the respective postings. Candidates for the school monitor, cafeteria monitor, food service helpers, bus attendant, teacher aides, cleaner, clerical and bus driver substitute positions will use the 'View Open Classified Positions' and search for the postings by job title.
The mission of the Grand Island School District is to foster academic excellence, personal growth, and social responsibility. Substitutes are critical to the staffing of our buildings and may lead to permanent employment.
Town of Grand Island Easter Egg Hunt - February 2018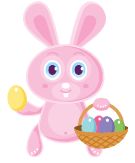 The Grand Island Recreation Department will host their annual Easter Egg Hunt and Visit with the Island Easter Bunny on Friday, March 30th. The event will take place at Veteran's Park on Bedell Road and will have a handicap accessible egg hunt for the first time, thanks to Miracle League of Western New York. Indoor Easter activities will take place at the Grand Island Memorial Library after the hunt, starting at 11:00 a.m. See
flyer
.
Senator Chris Jacobs Addresses Parkway Concerns- February 2018
State Senator Chris Jacobs sent a letter to NYS Office of Parks, Recreation and Historic Preservation, Western District Director Mark W. Thomas on February 9, 2018. In it, Jacobs asked for "three specific assurances from your office before this project proceeds."
See Letter
.
Town of Grand Island Remembrance Program - February 2018
Start honoring your loved one with a simple donatiom...The Town of Grand Island now offers a Remembrance Program which allows you to choose a Bench, Tree or Boulder that will be placed in a chosen location within one of our beautiful parks or playgrounds. Please see our website www.ginyparks.com or call our office at 716-773-9686 for more details. See program
flyer
.
Love's Travel Stop Information - February 2018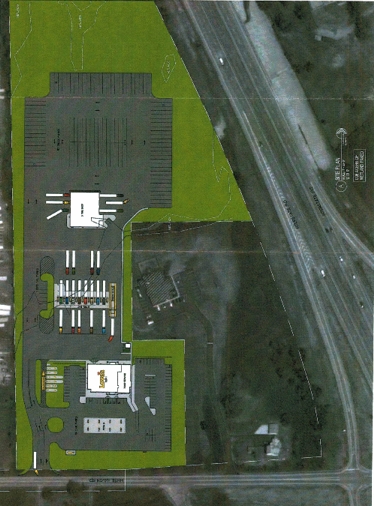 The above photo shows the placement of the proposed Love's Truck Stop, located just west of Harper's Animal Hospital. The 21 acre site is not sitting well with most Grand Island residents. If you are interested in more information, the Town of Grand Island website has a
page
with details.
McMurray Emerges as Democrat Favorite - February 2018
An article in the Buffalo News by Robert J. McCarthy said that leaders of the eight counties that make up Rep. Chris Collins 27th Congressional District are leaning towards Grand Island Supervisor Nate McMurray. See
article
.
Grand Island Master Plan Public Meeting - February 2018
Comprehensive planning determines community development goals and objectives. The outcome is a Comprehensive Plan - also known as a Master Plan - that "dictates public policy in terms of transportation, utilities, land use, recreation, and housing," as stated at the kickoff meeting in March 2017. The Master Plan is crucial to the longevity and success of a community, because it defines the vision of the town.
The previous Master Plan was created in 1995 and revised in 1998. Community demographics, economic and market dynamics, and other factors shift quickly, which makes it necessary to review and rewrite the community's goals every 10-15 years.
The Long Range Planning Committee, along with planning consultants from Clark Patterson Lee, spent the past year researching for the new Master Plan. Their findings will be presented to the public on Wednesday, February 28 at 6:30 p.m. at the Grand Island High School. Citizens will have an opportunity to express their opinions. "It's time for the public to comment on our findings," said Jim Sharpe, Chairman of the Long Range Planning Committee and Deputy Supervisor of Grand Island. "Tell us what you want to see in a Master Plan."
Large Crowd Opposes Love's Travel Stop - February 2018
The Grand Island Town Planning Board meeting on Monday, February 12th drew a very large crowd of opponents to a Love's Travel Stop and Country Store, proposed to be located on Whitehaven Road, west of the Small Animal Hospital. It was reported that upwards of 200 people attended the meeting, but were not allowed to speak. See Buffalo News
article
by Nancy Fischer.
Hit-and-Run Driver Sentenced - February 2018
Hit-and-run driver Edward J. Kuebler III was sentenced to one to three years in state prison on Monday, February 5th, for the June 2017 accident that seriously injured Island resident Dana Papaj. See Buffalo News
article
by Melinda Miller.
E-Z Pass Discount for New Customers - February 2018
&nbspThe NYS Thruway Authority recently announced a $10 E-Z Pass discount for new customers. The fines are outrageous if you don't pay within two weeks of the offense, and your vehicle registration could be suspended for non-payment.
Link to discount info.
Town Flyer
.
Opioid Advisory Board - February 2018
A new advisory board is being established by the Grand Island Town Board and the Grand Island School Board to address the opioid epidemic. An
article
dated February 5th in the Buffalo News by Nancy A. Fischer gives details.
Deadline Approaching for All Property Tax Exemptions - February 2018
March 1, 2018 is the deadline for all Basic STAR, Enhanced/Senior STAR and Veterans property tax exemptions to be added to the assessment roll for School tax year 2018/2019 and Town/County tax year 2019. There will be no courtesy telephone calls made. If yo have not already done so, please bring your paperwork to the Assessors office at Town Hall on or before March 1.
Morinello Staff to Hold February Mobile Office Hours - February 2018
The staff of Assemblyman Angelo J. Morinello (R,C,I,Ref-Niagara Falls) will hold mobile office hours on Tuesday, February 6 and Tuesday, February 20 from 10:00 a.m. to 12:00 p.m. at the Grand Island Town Hall, 2255 Baseline Road. Residents and elected officials are welcome and encouraged to stop by to address any ideas or concerns they may have.
Solar Power on Grand Island - February 2018
Four solar projects are in the works for open land on Grand Island and Town residents could be able to purchase electricity. See Buffalo News
story
by Nancy Fischer.
Nate McMurray Helps MVA Victim - February 2018
GI Supervisor Nate McMurray was one of the good Samaritans that pulled Joe Rossi from his burning vehicle on Wednesday, January 31st, after a three-vehicle crash. See Buffalo News
story
by Maki Becker.
New York State Safe Boating Course - February 2018
The Grand Island Recreation Department is offering a NYS Safe Boating Course at the Golden Age Center, 3278 Whitehaven Road on Saturday, March 10, 2018 from 8:00 a.m. - 4:30 p.m. All participants must be at least 10 years old on the day of the course. Motorboat operators must have this course if they were born on or after May 1, 1996. See
flyer
for details.
Grandchild in Need Scam Warning - February 2018
(Buffalo, NY) - Erie County Comptroller Stefan I. Mychajliw and Erie County Sheriff Timothy Howard are warning seniors across Erie County of the so called "Grandchild In Need" scam that is continually targeting local families. The grandparents of an employee of the Office of Erie County Comptroller were called by scam artists and almost victimized. Only until this individual's family called the Rath Building and confirmed the individual's presence at work, did they believe their loved one wasn't behind bars. The scammers call a family member and pretend to be their grandchild or tell them their loved one, usually a grandchild, is in police custody and that to get them out of jail they have to send money immediately. The Comptroller and Sheriff can't stress enough that this is NOT how inmate processing works. Here are tips for taxpayers to educate themselves on Erie County's inmate procedure:
1. The Sheriff's Office will NOT call someone to get money to prohibit someone from going into custody.
2. The Sheriff's Office maintains an active offender list on its website of everyone who is in Sheriff's custody. That list can be found at www.erie.gov/sheriff under "Inmate Information" to see if someone you know is listed.
3. Erie County also has an app with inmate information. It can be downloaded for Apple and Android devices. Search "Erie County NY Sheriff" in the app store.
4. When in doubt, call the police.
"These scams unfortunately can cost victims thousands of dollars. Quite often there is no restitution. As for the employee in my office, their grandparent had the sense to eventually call the Rath Building and personally check on their loved one. At first they were convinced he was in trouble. They were willing to do anything to help him, including sending money. Fortunately in this case, the grandparent called. Our employee knew how to stop their grandparent from believing the scammer before it was too late," added Comptroller Mychajliw. "We must educate our entire community to always double check the facts and to not give anyone money over the phone." The news recently reported that in the City of Tonawanda, a senior citizen was scammed out of $4,000. According to police reports, the victim received a call that his granddaughter was in a car accident. The caller told the victim that the granddaughter had been on her cell phone when the accident occurred and that the vehicle she struck was uninsured and she needed $4,000 to be released from police custody. The victim was instructed to get four $1,000 gift cards from Sam's Club and call back. The victim complied and called the number back, furnishing the numbers on the card and PIN.
If you or a loved one has received a call from a scammer, please file a complaint with The Federal Trade Commission. Visit www.ftc.gov where you can fill out an online complaint form. You can also call the FTC at 1-877-382-4357 to report a complaint. Anyone with a question can also contact the Comptroller's Office at 716.858.8404 or email comptroller@erie.gov. The Comptroller also offers "Senior Fraud Protection" seminars to senior groups, social clubs, churches, senior housing complexes, etc. To schedule a presentation, please contact the Comptroller's Office.
Supervisor Email Controversy- January 2018
Buffalo News article reports "Grand Island Supervisor used town email account for political purposes". See
article
by Jerry Zremski, dated January 26, 2018.
Student-Created PSA Video Wins Second Place - January 2018
A public service announcement video created by Grand Island Middle and High School students earned a second place award in the Kids Escaping Drugs Face 2 Face video contest. Grand Island competed against 15 area schools that submitted a one-minute video. The prize is a pizza party for the students.
The "You Choose Your Destiny" PSA shows how poor choices lead to consequences like getting kicked off a sports team, failing classes and not earning the trust of parents. Students involved with the PSA creation were seventh-graders Michael Christensen and Lindsey Olendorf; eighth-graders Tyler Figliola and Bethany Kulikowski; freshmen Mara Ellsworth, Emily Cohen, and William Worrall; junior Faith Gworek. Advisers are Christina Kensy, Sheryl Kavanagh, Crystal Barnes and Susan Moretta.
Last October, student leaders from the middle school and high school were selected to attend a full day Kids Escaping Drugs Summit. Students participated in various sessions where they heard from peers about the consequences of experimentation and drug use, and learned ways to work together to promote positive choices within the school community. They were also challenged with the task of creating a public service announcement. The group met a few times after school to brainstorm ideas and developed a plan that was put into action with the help Mark Gorton, the district's audio visual technician. The video can be seen on the district's
School Tube channel
.
ERIE COUNTY, NY
- Order forms for the 2018 Conservation Tree and Shrub Seedling Sale are now available from Erie County Soil and Water Conservation District and are due by March 16, 2018.
The District is offering many varieties of conservation trees and shrubs, wildflower seed mixes, and seedling packets which have combinations of trees and shrubs chosen to attract, feed and shelter birds, butterflies and other wildlife. Landowners can practice conservation by planting seedlings and wildflowers to provide wildlife food and habitat, shelter crops and landscape, reduce heating/cooling expenses, protect water quality, reduce air pollution, and stabilize erodible land. Seedlings are also an inexpensive alternative for replacing trees that have been damaged or lost.
Thirty-eight species of trees and shrubs are available this year. The one-to-three-year-old bare root seedlings, which range in size from 6 to 24 inches, are available in lots of 10 to 500. The District is offering an expanded selection of four-year-old evergreen transplants which are more mature trees with thicker stems, more branching and more developed roots. New seedling introductions to the 2018 program are eastern redbud, quaking aspen, winterberry holly, swamp white oak, and black hills spruce transplants.
The District also stocks marking flags, fertilizer tablets, and tree shelters to help promote the success of your plantings. Bluebird nest boxes can be ordered through the program or be purchased at the District office. Order forms may be obtained by: (1) stopping at the District office at 50 Commerce Way in East Aurora (behind Post Office), or (2) by calling (716) 652-8480 ext. 5, or (3) by printing the
Order Form
. District website - www.ecswcd.org . Orders are due by March 16, 2018 and pick-up will be on Saturday April 21, 2018 at the Fairgrounds in Hamburg.
CrossRiver Tabernacle, 2920 Grand Island Blvd. is having a January Prayer Conference, Friday, Saturday & Sunday, January 19-21. Special guest speaker will be David Borg. See
flyer
for details.
Poll Workers Needed - January 2018
Erie County Board of Elections is looking to hire poll workers. This is a paid position. See
details
.
On Wednesday, January 17th, State Senator Chris Jacobs representative will be at Town Hall from 9:30 a.m. - 11:30 a.m. hosting "Senator on your Street". Feel free to visit with any questions, comments, ideas or assistance you may require on a state issue.
Town Clerk Patricia A. Frentzel announced that the 2018 Town/County Tax Bills have been mailed. If you have changed banks, have paid off your mortgage or do not have an escrow account and did not receive a tax bill, please contact the Town Clerk's office at 773-9600 ext. 620. The regular office hours are 8:30am - 5:00pm. The office will be open Saturday, February 10, 2018, 9:00 AM - 12:00 PM. Checks should be made payable to Town Clerk. The last day to pay without penalty is February 15. Envelopes must show a legible postmark of February 15 to be accepted on time. Taxpayers should call the office for correct amounts for payments made February 16 and later. Payments can be made until July 2, 2018. After this date, payments must be sent to the County.
An article in the Buffalo News Gusto was published Thursday, January 11th regarding the soon to be opened 773 North, located in the old Pepper Mill at Grand Island Blvd. and Bedell Road. See
Buffalo News story
by Andrew Z. Galarneau.
Island resident Sammy Abdellatif, 23 was sentenced Wednesday, January 10th to eight years in prison, after pleading guilty to a charge of attempted murder. Sheriff's Deputy Jason Clark was attacked after pulling over Abdellatif's car on East River Road in August 2016. See
Buffalo News story
by Melinda Miller.
Korean War Veteran Richard Pealer returned to Buffalo after a Buffalo Niagara Honor Flight to the National WWII Memorial in Washington, D.C. with a special message from Grand Island students. Tucked into his luggage was a handmade note that thanked him for his service to his country. Deeply touched by the personal note from the children, Pealer, a Niagara Falls resident, decided to give back to the Grand Island School District to let them know just how special the message was. "I was so impressed by the children. It was absolutely beautiful how much more their contributions added to the trip," said Pealer.
Buffalo Niagara Honor Flight, a hub of the National Honor Flight Network, recognizes American Veterans for their sacrifices and achievements by flying them to Washington, D.C. to see their memorial at no cost. Pealer made the trip in September 2017. Before his group returned back home, handmade cards created by area school children were distributed to each Veteran.
Kathy Brown, a GICSD special education teacher who has volunteered for the past year as secretary and chair of the Veteran mail for the Buffalo Niagara Honor Flight, led the effort within the school district to have students create cards. She reached out to her teaching peers to ask for thank you cards and letters for the veterans going on each of the flights. Grand Island elementary, middle and high school students have created letters and cards for the last five honor flights. Taking the request even farther was Mary Jane Fonte, family and consumer science teacher at Veronica E. Connor Middle School. As part of class, her students baked muffins and packaged them with red, white and blue ribbons and messages.
"I looked over many of these letters and cards and they were so endearing," said Mrs. Brown. "Many cited family members, including their own parents who were Veterans, and they all expressed sincere appreciation for all the service they gave to ensure our freedom! Some of these letters brought tears to my eyes because of the true hearts revealed in these letters."
Pealer felt the same way. As a token of his appreciation for the student-created messages, Pealer joined with Buffalo Niagara Honor Flight officials to present an American flag to the Grand Island School District Board of Education on January 8, 2018 at the School Board meeting. The flag, which had previously flown over the U.S. Capital Building, was purchased by Pealer. BNHF President Tom Petrie and Vice President Roberta Schlehr attended the meeting. Some of the students that created the cards and letters led the Pledge of Allegiance at the BOE meeting.
Pealer, who sailed around the world during the nine years he was in the U.S. Navy, purchased flags for Grand Island School District, Hillview Elementary in Lancaster and a Bradford, Pa. school. He said he did a little detective work to track down each school and mailed flags to Hillview Elementary and the Pennsylvania school. My father was a World War II Veteran who died before being able to see the WWII War Memorial," said Mrs. Brown. "This is my way of honoring my father's sacrifice for his country. He fought in the Battle of the Bulge and wound up with frozen feet which plagued him all the rest of his life. My goal is to help the BNHF get as many WWII Veterans to Washington, D.C. to see this memorial and let them know how much their service to our country means to America."
The next Honor Flight mission flying out of Buffalo will be held on April 14, 2018. A few Grand Island students have been at the airport for past send off and welcome back ceremonies but the 4:30 a.m. departures and 10:15 p.m. arrivals are a little too early and late for most students.
The staff of Assemblyman Angelo J. Morinello (R,C,I,Ref-Niagara Falls) will hold mobile office hours on Tuesday, January 16, from 10:00 a.m. to 12:00 p.m. at the Grand Island Town Hall. Residents and elected officials are welcome and encouraged to stop by to address any ideas or concerns they may have.
FREE Wellness Expo - January 2018
A Wellness Expo is being sponsored by the Small Business Networking Group on Saturday, January 27th, from noon - 5:00 p.m. at KeyBank, 2189 Grand Island Blvd. This is a FREE Wellness Fair and includes health info from area small business owners, raffles & appetizers! For more information on how to be a sponsor, contact Stephanie McNair at 716-404-6016 or stephanie_mcnair@keybank.com. Local wellness vendors include: Real Meals, Tastefully Simple, Adrian's Custard & Beef, Island Hair Studio, Flower-A-Day, State Farm, Soma Cura and more. See
flyer
.
Town Hall Handicap Accessible Elevator Block Grant- January 2018
ERIE COUNTY, NY
- On Tuesday, January 9th, Erie County Executive Mark C. Poloncarz announced the selection of thirteen municipal projects for inclusion in the Erie County Consortium 2018 Community Development Block Grant ("CDBG") application. The application, which will be submitted to the federal Department of Housing and Urban Development for approval, recommends a total Erie County expenditure of $1,424,434 for the projects, an investment which will leverage $3,331,053 in local funds and in-kind resources.
"The Community Development Block Grant awards are meant to spur communities to invest in projects that improve the infrastructure and quality of life in our cities and towns. These funds, leveraged with other funding secured by the municipalities involved, provide the impetus for improvements all around Erie County," said Erie County Executive Mark C. Poloncarz. 's I noted in my 'Initiatives for a Smart Economy 2.0' economic development plan, CDBG funds serve a critical role in revitalizing our area and I look forward to the completion of the projects in the pipeline for 2018."
The Erie County Consortium consists of 34 municipalities, generally located outside of the City of Buffalo and the first-ring suburbs. The selected projects are targeted toward a variety of building, and public infrastructure improvements which primarily benefit low- and moderate-income residents. The 2018 projects include:
Town of Grand Island - Town Hall Handicap Accessible Elevator - $100,000
Village of Alden - Smart Growth Improvements - Broadway -$325,000
City of Lackawanna - Madison Avenue, Jackson Avenue and Elm Street Milling and Paving Project - $100,000
City of Tonawanda - Wheeler Street Sanitary Sewer Lining - $100,000
Town of North Collins - Lawtons Water Project - $100,000
Town of Marilla - Town Hall Handicap Accessible Elevator Installation -$91,080
Town of West Seneca - Road Milling and Resurfacing Project: Benson Avenue, Dirkson Avenue and Wichita Road - $100,00
Town of Elma - Senior Center Roof and Building Rehabilitation - $62,670
Town of Newstead - Kitchen Equipment for Newstead Senior Center - $25,684
Village of Lancaster - Brady Avenue and Cambria Street Sanitary Sewer Reconstruction - $100,000
Village of Alden - Elm Street Sidewalk Replacement - $100,000
Various Communities - Commercial Center Improvement Program: $50,000
Various Communities - Rural Transit Service: $270,000
The projects were recommended for funding by a 14-member Selection Committee, including 11 Supervisors and Mayors from Consortium communities and three members of the Erie County Department of Environment & Planning. The Committee reviewed a total of 28 projects seeking $2,535,720 in federal assistance.
Local Small Business Wellness Expo - January 2018
A Wellness Expo is being sponsored by the Small Business Networking Group on Saturday, January 27th, from noon - 5:00 p.m. at KeyBank, 2189 Grand Island Blvd. This is a FREE Wellness Fair and includes health info from area small business owners, raffles & appetizers! For more information on how to be a sponsor, contact Stephanie McNair at 716-404-6016 or stephanie_mcnair@keybank.com. Local wellness vendors include: Real Meals, Tastefully Simple, Adrian's Custard & Beef, Island Hair Studio, Flower-A-Day, Bob at State Farm, Soma Cura, Natural & Wellness Products by Seema Mojawalla, doTerra, Sheila Saph-beauty wellness and Pink Martini Gift Shop. See
flyer
.
McMurray Running for Congressional Seat - January 2018
A Buffalo News article by Robert J. McCarthy dated January 10, 2018 reports that Grand Island Supervisor Nathan McMurray will be making an official announcement at noon on Sunday, January 14th at Brickyard Brewing in Lewiston to run for Chris Collins 27th Congressional seat. McMurray will be meeting with national Democratic Party leaders in Washington on Tuesday, January 16th. See
article
.
2017- Year in Review - January 2018
In 2017, the hot topic was still the closing of West River Parkway, with the addition of Cashless Tolls and a Welcome Center. See
2017 Review
.
Senior Volunteers Stuff Town/County Tax Bills - January 2018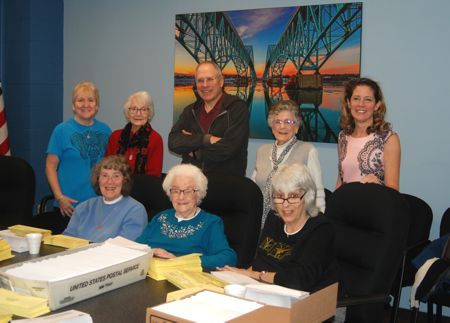 Sitting from left: Martha Muller, Nonnie Carroll and Jerrie Benzing.
Standing: Linda Clark, Dorothy Lew, Paul Leuchner, Bernie Callahan and Town Clerk Pattie Frentzel.
This is the 14th year a group of seniors from the Golden Age Center have stuffed tax bills for Town Clerk Pattie Frentzel. The seniors spend the day stuffing envelopes for the Town/County taxes and get treated for lunch in return. They also come back in the fall to take care of the school tax bills. The Town Clerk reported that over 500 residents prepaid their 2018 County & Town Taxes to the tune of more than $1,500,000.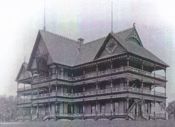 McComb House, later the Island Club was located north of Beaver Island State Park.
The Buffalo Launch Club Heritage Committee and the Grand Island Historical Society is hosting "The Clubs & Resorts of Grand Island 1850 to 1920", on Saturday, January 27, 2018. There will be five presenters; Curt Nestark, Grand Island Historical Society President, Mary Cooke, Grand Island Historical Society, Tom Frauenheim, BLC Historian, Traci Bedell Bissonette, descendent of the Bedell Family and Greg Ried, BLC Heritage Committee. Tickets are $39.00 and include dinner starting at 6:30 p.m. Reservations are required, see
details
. Everyone is welcome to attend.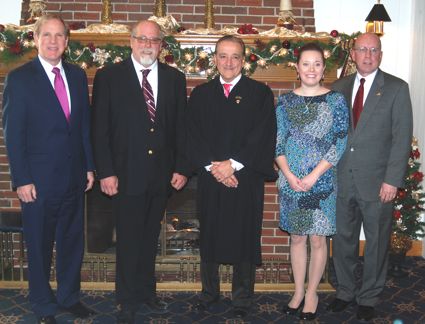 From Left: Town Justice Mark J. Frentzel, Town Councilman Peter J. Marston Jr., Hon. Russel P. Buscaglia, Town Councilwoman Jennifer L. Baney, Highway Superintendent Richard W. Crawford Jr.
The Grand Island Inauguration of Elected Officials took place on Monday, January 1st at the Buffalo Launch Club. Master of Ceremonies for the event was Michael E.A. Rayhill and the Hon. Russell P. Buscaglia, NYS Supreme Court Justice was the installing officer. Other participants were the Charles N. DeGlopper VFW Post #9249 Honor Guard, Pastor Calvin VanderMey provided the invocation and benediction. The Pledge of Allegiance was led by Thomas Digati and National Anthem by Natalie Baldassare. Installed officials were Town Justice Mark J. Frentzel, Town Councilman Peter J. Marston Jr., Town Councilwoman Jennifer L. Baney, and Highway Superintendent Richard W. Crawford Jr.